Calcium oxide is commonly used as desulfurizer in steel plant. What equipment does calcium oxide use for desulfurization and denitrification? We are  based on the desulfurization field of steel plant, and recommends the use of new type vertical roller mill equipment to meet the needs of desulfurization industry in steel plant.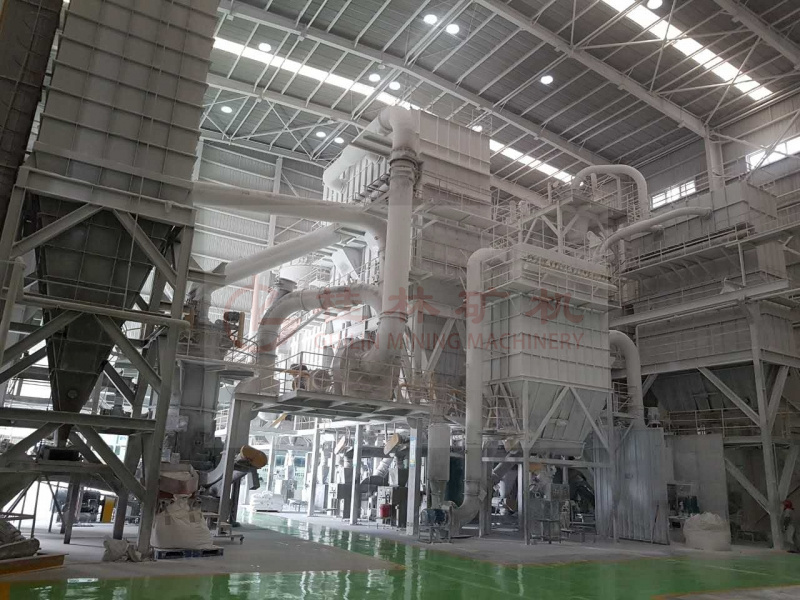 Special equipment for desulfurization and denitrification of calcium oxide
Calcium oxide powder and limestone powder are commonly used as desulfurizer powder in steel plant. They need to use professional mill equipment to meet the production requirements. We recommend a new generation of  vertical roller mill equipment to meet the production requirements. The following will introduce the calcium oxide desulfurization and denitrification mill equipment from several advantages.
1)Stable operation
The grinding roller limiting device and the new grinding roller sealing device are powerful, reliable in sealing and stable in operation.
2)Large output of single machine
Equipment grinding powder high efficiency, large capacity, can use low valley electricity.
3)Automation
The equipment is fully automatic controlled by PLC, which can be remotely controlled, easy to operate and simpler.
4)Easy to maintain
The lining plate of grinding roller and disc is made of professional material and has longer service life.
5)More environmentally friendly equipment
The equipment system has less noise and operates under full negative pressure, which is a new process of energy saving and consumption reduction. The grinding efficiency of calcium oxide powder is higher and more guaranteed.