Vertical roller mill is a special equipment commonly used for grinding manganese ore powder. The newly upgraded manganese ore production line developed by we have the advantages of high capacity, low consumption, environmental protection and energy saving. It is an ideal grinding mill equipment for manganese ore processing production line.
MANUFACTURER OF MANGANESE ORE GRINDING MILL EQUIPMENT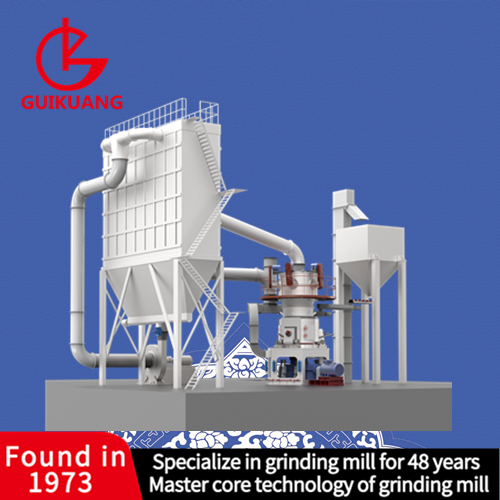 We have accumulated rich experience in manufacturing manganese grinding machinery and equipment. The vertical roller mill provided is a special mechanical equipment for manganese ore production line. The traditional grinding mill equipment has been unable to meet the rapid development of mineral powder market production demand, aimed at market development, excellence, dedicated to research and development, successfully developed a new upgrade of vertical roller mill equipment. It meets the production requirements of energy saving and emission reduction, realizes large-scale production, and is favored by the market and industry.
We have always provided customized services. We will understand the grinding requirements of the project, such as fineness, production capacity, equipment installation environment and other information. After fully understanding the requirements, we can customize the exclusive selection and configuration scheme, and the quotation of manganese vertical roller mill equipment will be more scientific and reasonable.
ADVANTAGES OF VERTICAL ROLLER MILL FOR MANGANESE ORE
Vertical roller mill is a special grinding mill for increasing production and reducing consumption. It integrates crushing, grinding, grading and powder collection, and meets the grinding requirements of coal mine, cement, slag, non-metallic ore, solid waste slag, thermal power plant and other industries with high production capacity and high efficiency. The grinding mill has scientific design and structure and is an ideal equipment for increasing production.
It has the following advantages:
Grinding materials: it can grind high humidity, dry materials, hard to grind materials, easy to grind materials, such as cement raw materials, clinker, slag powder, manganese ore, gypsum, coal, barite, calcite, etc.
Complete functions: it integrates crushing, drying, grinding, grading, conveying as one, high efficiency and energy saving.
The complete set of equipment is simple: it is mainly composed of main engine, feeder, classifier, blower, pipeline device, storage hopper, electric control system, collection system, etc.
Excellent environmental protection: the system has small vibration, low noise and full negative pressure operation. It can realize dust-free processing, which is conducive to enhance the market competitiveness of enterprises.
High powder yield: high grinding efficiency, large single machine production capacity and low energy consumption (40-50% lower).
Smart production: PLC automatic control, can realize remote control, operation is more simple, reduce the cost of artificial investment.
Strong drying power: the moisture content of the feed is as high as 15%, and the drying capacity is strong. It can meet the requirements of different humidity materials while drying and grinding by adjusting the temperature of hot air.