What equipment can grind petroleum coke powder? The provided by GKMilling(Guikuang Machinery) grinding mill manufacturer is a common mill for calcined petroleum coke production line. The vertical roller mill of GK is an energy-saving and environmental protection newly upgraded grinding equipment, which can meet the grinding demand of petroleum coke powder and realize large-scale production increase. It is an ideal midwifery equipment.
INTRODUCTION OF VERTICAL ROLLER MILL PRODUCTION LINE FOR CALCINED PETROLEUM COKE
Calcined petroleum coke is calcined petroleum coke. Petroleum coke is the residue left in the process of heavy oil refining, which is what we usually call raw coke. Calcined petroleum coke (calcined coke) is the product of petroleum coke after processing. It is calcined at 1200 ℃ to remove impurities in raw coke, mainly volatile matter and ash.
Special grinding mill equipment is needed for grinding calcined petroleum coke. Which manufacturer provides professional petroleum coke pulverizer grinding equipment with many cases and rich experience? GK is one of the grinding mill manufacturers with good market reputation and deeply loved by customers.GK petroleum coke grinding mill has rich experience. The vertical roller mill provided by GK is a professional equipment to meet the project's high-efficiency production.
GK vertical roller mill is an environmental protection mill to realize large-scale production increase. It integrates crushing, grinding, grading, powder collection as a whole, with high powder output rate, energy saving and consumption reduction. It is a special equipment dedicated to research and development for many years. It has high maintenance cost, breaks through the disadvantages of low output and high energy consumption, and meets the production requirements of electric power, metallurgy, cement, chemical industry, non-metallic minerals and other industries.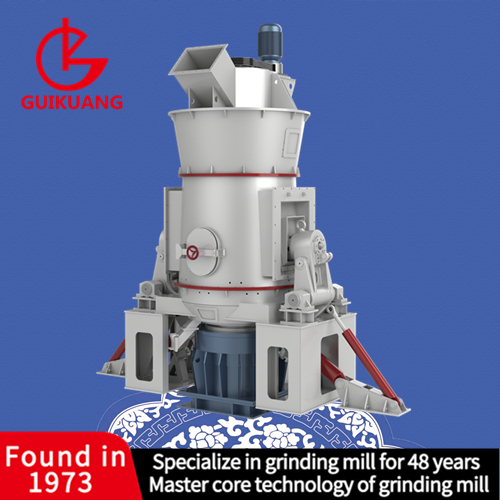 Low investment
It has less system equipment, simple process flow, compact structure layout and small floor area, which is 50% of the ball mill. It can be arranged in the open air with low construction cost and can reduce the investment cost of enterprises.
Reliable Performance
It adopts roller limiting device and new roller sealing device, which makes the sealing more reliable.
High degree of automation
It adopts PLC automatic control, which can realize remote control and is easy to operate.
Large production capacity
High grinding efficiency, low consumption, large single machine production capacity.
More environmentally friendly equipment
The whole system has small vibration, low noise and full negative pressure operation, which is a new energy saving and consumption reducing technology.
Strong drying capacity
The equipment can be directly ventilated with hot air, and has strong drying capacity. The moisture content of the feed is as high as 15%.
Guikuang Machinery PROVIDES CUSTOMIZED SELECTION SERVICE
As a powerful equipment manufacturer, Guikuang Machinery provides customized design and selection services for customers. Based on the grinding fineness, production capacity, equipment installation area and other information of the project, we provide a complete set of milling production line selection scheme design services, experimental research, process scheme design, equipment manufacturing and supply, construction organization, after-sales service, accessories supply, skill training and other complete milling services.
As always, Guikuang Machinery is the high-end market-oriented. Welcome to the new and old customers of calcined petroleum coke to learn the details of special equipment for calcined petroleum coke production line. Guikuang Machinery vertical roller mill is the mainstream equipment to meet its milling demand, which can increase production and reduce consumption for the project and create value together.