Ball mill is the key equipment for material grinding in mine, cement, thermal power and other industries, how to choose the types of ball mill is very important.
Selecting the types of ball mill is mainly up to the production capacity, namely processing capacity. There are many factors that are related to the processing capacity of ball mill, such mineral grindability, particle size of feeding and final product, type and size of grinding machine, shape of the lining board and size matching, shape, size and shape of grinding medium, matching proportion and its physical and mechanical properties, mill speed, medium charge ratio, slurry concentration, as well as the type of classifier and working system.
As there are a lot of factors affecting the processing capacity of the ball mill, so the processing capacity of the ball mill is generally determined by an accurate experiment in the mine design.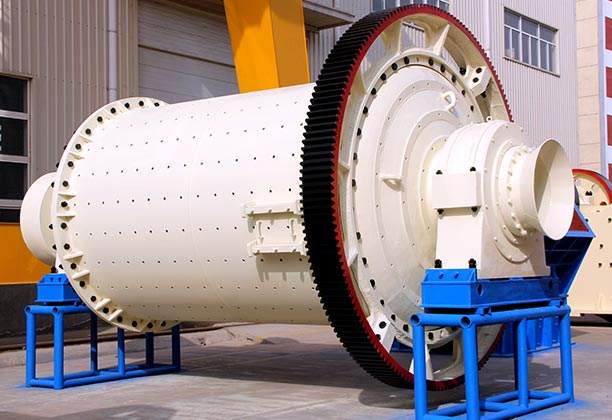 1.Rod Mill
It is mainly used for rough grinding, and the grain size of mineral products is mostly 1 ~ 3mm, even 0.5mm in gravity separation plant. It the particle size is too fine, the grinding efficiency will be reduced greatly. Due to the moving influence of the grinding rod, the diameter of the rod mill should not be larger than ф4500mm, and the length of rod mill should not be larger than 6000mm. When combining with the ball mill, the matching ratio of rod mill and ball mill should be 1:2.
2. Grid Type Ball Mill
It is mainly used for rough grinding, especially used for single grinding or the first stage of two-stage grinding. In a closed-circuit grinding, the grinding fineness is generally 50% ~ 70%-0.074mm. and grid type ball mill is often used with spiral classifier.
3. Overflow Ball Mill
It can be used for one stage grinding, second stage grinding or the regrinding operation of intermediate products. At present, Overflow ball mill is mainly used for the second grinding and regrinding of intermediate product with hydrocyclone. When the overflow ball mill is used for the first stage of grinding, it is often equipped with the spiral classifier. Large ball mill (generally larger than 4,000mm) usually adopt overflow ball mill and hydrocyclone as the grinding circuit, which not only simplifies the mill structure, but also facilitates maintenance.
4. Autogenous Mill, Semi-autogenous Mill
When using these two types of ball mill, it is very important to pay attention to the grinding medium. Usually, the self-grinding medium indicator is obtained by self-grinding medium tester, and the testing result is used to determine whether the mineral has good grinding medium, and whether the mineral need for the autogenous, semi-autogenous grinding industrial test. After industrial test, the types of ball mill can be calculated by the empirical formula.