The demand for heavy calcium powder is diverse and has a very good development. It has a wide range of applications. For example, the heavy calcium carbonate powder produced by the Raymond mill is used as a weighting agent for tires. It can be used for whitening water-based paints and can also be used for Blast furnace sorbent and feed additives. Heavy calcium carbonate is widely used in plates, so the requirements for processing equipment are very high.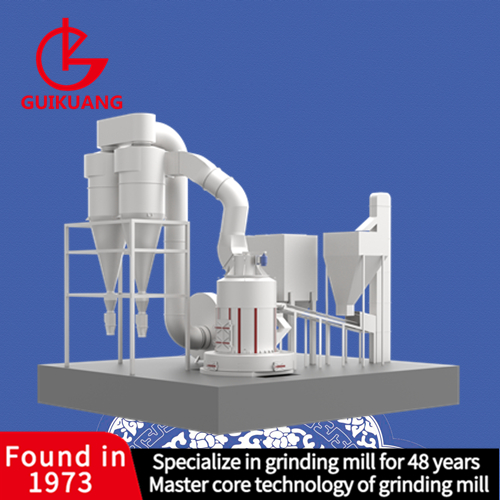 Before heavy calcium powder enters the Raymond mill for grinding, the main component of limestone and marble is calcium carbonate, and marble can be regarded as metamorphic limestone. Usually, heavy calcium powder is made of calcite. Generally speaking, we use a jaw crusher for coarse crushing, and then put it into a Raymond mill. It can only be adjusted from 100 mesh to 425 mesh, and used for many different Between industries. The improved Raymond mill has a very high output, and the speed and capacity of calcite and marble passing through the screen are high. The new Raymond mill has been considerably enhanced in terms of production and stability, and the price is reasonable. Easy to use. Raymond mill has skilled technical skills, and Raymond mill is an ideal choice for heavy calcium powder grinding.
With the increasing application of heavy calcium powder and the continuous improvement of the market's quality requirements for heavy calcium powder, the production technology of Raymond mills is constantly adjusted with market changes. Raymond mills must be heavy calcium powder mills. The ideal milling equipment of the system.
Raymond milling equipment is mainly composed of host, reducer, analyzer, electronic control system, etc. It is widely used in metallurgy, mining, chemical industry, building materials and other fields, and can be adapted to kaolin, talc, dolomite, fluorite, bentonite, porcelain clay Grinding of materials such as, clay and other materials. The equipment is simple to operate, and has many advantages such as small size, light weight, small footprint, high work efficiency, good processing effect, high screening rate, and adjustable fineness.