Nowadays, micro-powder is widely used in many industries, like sopa, toothpaste, cosmetics, rubber, paint, paper, PVC, glass, etc. GKW Micro-Powder Mill is specially designed for micro-powder making. It can be used for non-metallic ores like limestone, calcite, kaolin, talc, illite, etc. GKW series micro powder mill prices need to be customized according to the needs of different customers to customize the appropriate selection program, Guikuang Machinery is committed to providing a full set of mill production line solutions, is the preferred grinding mill enterprises based on the market.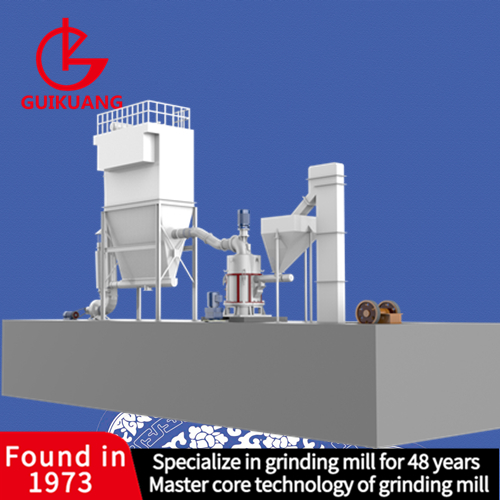 The use of advanced mill technology and equipment can greatly enhance the utilization of ore resources, is a promising and effective measure. Guikuang Machinery learning advanced technology both at home and abroad, combined with their own development of the actual, creative to create a highly efficient, environmentally friendly, green ecological GKW series micro powder mill after years of painstaking research. The equipment has a drying, grinding, grading, delivery overall performance, the whole set of equipment is small vibration, low noise, the overall seal, full negative pressure operation, no dust spillover in accordance with the strict quality management system, is the preferred equipment for processing ore. Guikuang Machinery can develop a good selection program in raw materials, production, regional and other information, while giving scientific and reasonable product price.
Type: Mineral Ore Powder Making
Input Size: 0-10 mm
Processed Materials:
Kaolin, limestone, calcite, talcum, barite, pottery clay, dolomite, bentonite, mica, illite, pyeophyllite, vermiculite,sepiolite,attapulgite, rectorite,diatomite, graphite, alunite, floatstone,etc..
Applications:
Chemical Industry, paint, cosmetics, medicine, food additive,etc.