Water slag belong to solid waste. The common solid wastes include water slag, steel slag, slag, coal gangue, steel slag, etc. The use of advanced grinding equipment can help the solid waste residue project to realize the transformation of waste into treasure and realize the recycling and comprehensive utilization. The vertical roller mill equipment recommended by GK is the mainstream equipment for solid waste residue project.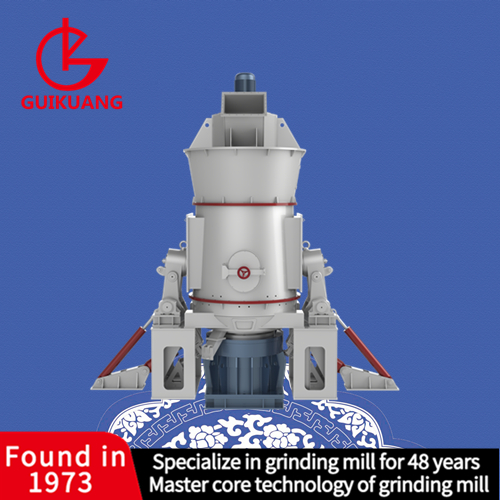 INTRODUCTION OF WATER SLAG VERTICAL ROLLER MILL MANUFACTURER
Which manufacturer is to provide professional solid waste slag mill equipment factory? Guikuang Machinery is an experienced vertical mill manufacturer with excellent grinding technology, and has accumulated rich experience in mechanical R & D and manufacturing. We provide tailor-made design and selection scheme services to escort the realization of solid waste recycling value.
The grinding mill equipment of Guikuang Machinery includes Raymond mill, vertical roller mill, ultrafine mill, super-fine vertical grinding mill, etc. These grinding mill equipments are specially used for grinding non-metallic ores, solid wastes, coal mines, cement plants, thermal power plants and other fields. It can produce powder in the range of 80-2500 mesh, the equipment fineness is uniform and fine, the particle shape is full, the performance index is greatly improved, and the design structure is scientific and reasonable. Moreover, it can grind many kinds of materials, such as high humidity materials, dry materials, hard to grind materials, easy to grind materials and so on. This is a large-scale production increasing equipment with strong adaptability to materials, simple process flow, small floor area, low noise and small dust.
Guikuang Machinery also has rich experience in scheme design and manufacturing to design a specific selection and configuration scheme for each solid waste residue project. At the same time, we respond to customer needs 24 hours, provide perfect pre-sale, after-sales and after-sales services, and provide more ideal equipment support and process guarantee for solid waste residue project income.
ADVANTAGES AND CHARACTERISTICS OF VERTICAL ROLLER MILL
Vertical roller mill equipment is in line with the requirements of energy saving and emission reduction. It is also a high-quality and large-scale mill equipment developed by GKMilling(Guikuang Machinery). The mill integrates crushing, grinding, drying, grading and conveying. Its equipment is efficient and energy-saving, breaking through the disadvantages of low production capacity and high-energy consumption of ordinary mill, and its performance indicators have been greatly improved. It is a kind of mill equipment with scientific and reasonable design structure, extensive grinding field and rich grinding types.
(1)Reliable Performance
The equipment adopts a new type of roller sealing device, which is more reliable and does not need sealing fan, which can reduce the oxygen content in the mill.
(2)Automatic operation
It adopts PLC automatic control system, which can realize remote control, operation is more simple, maintenance is also convenient, can reduce the cost of labor investment.
(3)High powder output
The single machine production capacity of the equipment is large, low valley electricity can be used, and the grinding efficiency is higher.
(4)More environmentally friendly equipment
The whole system has the advantages of small vibration, low noise, overall sealing, full negative pressure operation, no dust overflow, and no dust processing.
(5)Strong drying capacity
The equipment of vertical mill can be directly supplied with hot air, which can directly contact with materials in the mill and has strong drying capacity. The feed moisture is as high as 15%, and there is no need to purchase another dryer, which can save investment cost and energy consumption cost.
This article is about the slag vertical roller mill manufacturers and special vertical roller mill equipment advantages and characteristics. If you want to know more about the case details of solid waste slag vertical mill, as well as the water slag vertical roller mill selection scheme and product quotation details.