Gypsum is a very important mineral material in the industrial field and is often used in the construction field. Gypsum can be divided into natural gypsum and industrial by-product gypsum according to its type. The two kinds of gypsum are very different. In comparison, industrial by-product gypsum needs more comprehensive and efficient utilization. It is a kind of solid waste, which will cause harm to the environment. Significant influence. Guikuang is a manufacturer of gypsum ultrafine mill.
There are many types of gypsum, which can be divided into phosphogypsum powder, desulfurized gypsum powder, citric acid gypsum powder and fluorine gypsum powder according to their physical properties; Gypsum powder, blue gypsum powder, colored gypsum powder, etc.; according to the purpose, it can be divided into gypsum powder for building materials, gypsum powder for chemical industry, gypsum powder for molds, gypsum powder for food and gypsum powder for casting. Different types of gypsum powder have different production processes, and the selection of production line equipment will also be different. As a manufacturer of gypsum ultrafine mill, Guikuang can customize suitable production plans according to your requirements to help your production projects.
Gypsum powder production process:
The first stage: The crushed gypsum powder production line adopts domestic mature and advanced process equipment, such as vertical mill, boiling furnace, etc.
The second stage: the feeding crusher crushes the large-sized gypsum ore into small particles smaller than 30mm, and transports it to the mill for grinding.
The third stage: The grinding powder separator sends the gypsum raw powder that reaches the required fineness of the product into the boiling furnace for calcination, and the rest is returned to the mill for re-grinding until it is qualified. Boiling furnace is the most widely used equipment in gypsum calcining equipment in my country.
The fourth stage: the qualified gypsum powder after calcination of the finished product is sent to the clinker silo for storage or sent to the product workshop for use.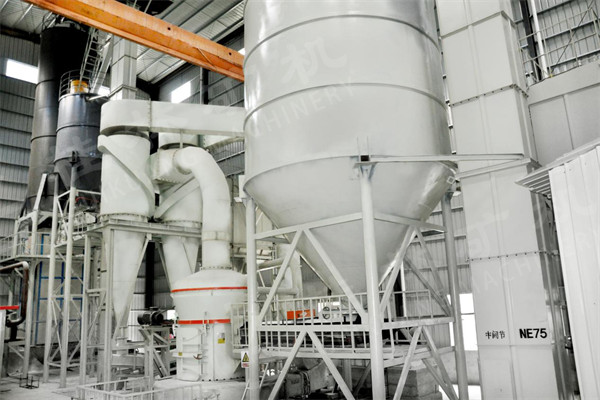 The gypsum grinding process generally needs to first crush large pieces of gypsum into small pieces and send them to the silo through the elevator, and then send them uniformly and quantitatively to the Raymond mill or high-pressure suspension roller through the vibrating feeder. Grinding is carried out in the grinding chamber of the grinding mill. In addition, according to different uses of gypsum powder and different discharge fineness, the selection of gypsum grinding mill will also be different.