Stone Raymond Mill can be used to grind non-metallic ores with a hardness of less than 9.3 and a humidity of less than 6%. It has many advantages such as strong adaptability, strong flexibility, high yield, energy saving, and environmental protection. It can be widely used in building materials , Chemical, railway, highway, metallurgy and other fields, are hot products in the current powder grinding market. When choosing grinding equipment, most users will choose Raymond mills, and users who have used it with its high-quality, high-performance and other characteristics are full of praise. What power motor is equipped? To answer the questions that these users are more concerned about.
What power motor is equipped with 10 tons per hour stone Raymond vertical mill?
The output of Raymond mill pulverizer has a lot to do with the model of the machine, the number of grinding rollers, the humidity, hardness, and viscosity of the stone. The second is the user's requirements for product fineness. It is not difficult to understand the user's requirements for fineness. The larger the size, the longer the operation time of the Raymond mill, and the output per unit time will naturally not be too high.
Many users have their own motors. Often people will inquire whether the power of the motor configured for the 10 tons per hour Raymond mill is consistent with the motor in their hands. It is not difficult to see through the technical parameter table of the Raymond mill. The main motor power of this output is 75kW and 132kW, and users can judge whether their motor is feasible based on this data.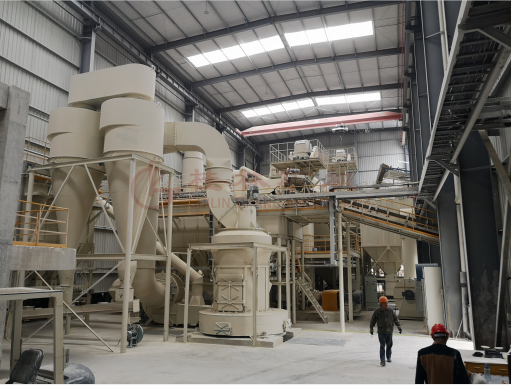 Stone Raymond mill pulverizer is mainly suitable for grinding and processing mineral materials such as metallurgy, building materials, chemicals, mining, etc., and can grind quartz, feldspar, calcite, talc, barite, fluorite, rare earth, marble, ceramics, aluminum Vanadium, manganese ore, iron ore, copper ore, phosphate rock, iron oxide red, zircon sand, slag, water slag, cement clinker, activated carbon, granite, garnet, iron oxide yellow, soybean cake, chemical fertilizer, compound fertilizer , Fly ash, bituminous coal, coking coal, lignite, Lingmei sand, chromium oxide green, gold, red mud, clay, kaolin, coke, coal gangue, china clay, kyanite, fluorspar, bentonite, medical stone rhyolite , Pyrophyllite, shale, purple sandstone, chlorite, superimposed rock, basalt, gypsum, graphite, silicon carbide, insulation, materials, etc.