Pick a brand? Look at the quality? Choosing the right Raymond mill is the most important
How about the price of small limestone Raymond mill? Many customers have been very concerned about this issue. Let us introduce you to the current price of small limestone Raymond mill.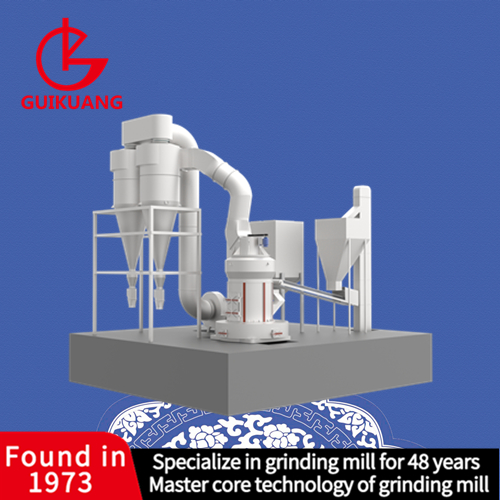 The price of limestone Raymond mill is directly related to the choice of the manufacturer. It is the same as buying clothes. Some brands of clothes are very expensive at first sight. However, different customers have different needs for Raymond mills. The same analogy is to buy clothes. Some people may just have a good-looking style and a good fit. It doesn't matter if the brand is not the brand. And some people prefer brands when they consume. When buying limestone Raymond mill, because the customer's consumption concept is different, the price of Raymond mill selected and the Raymond mill purchased is also different. However, the ultimate goal is good as long as it is suitable, and the suitable Raymond mill is based on the quality, price and after-sales service of the Raymond mill.
The limestone Raymond mill adopts a three-dimensional structure, covers a small area, has a strong set, and has an independent production system from feeding to finished powder. The fineness of the finished product is evenly ground, which is difficult for other grinding equipment. The transmission device uses a closed gear box and pulleys, and the transmission is stable and the operation is reliable. Basically, unmanned operation can be realized, and the maintenance is convenient and the cost is low. Applied materials: non-metallic minerals such as bauxite, titanium dioxide, ilmenite, phosphorite, clay, graphite, gypsum, dolomite, potash feldspar can be processed with high yield and high efficiency, the product fineness is easy to adjust, and the operation is simple.
Grinding characteristics: This mill effectively improves the unit output of a single device and reduces the energy consumption per unit output. It has the technical advantages of wide use, simple operation, convenient maintenance, stable performance, high efficiency and environmental protection, and high cost performance. It has a broad market prospect. Scope of application: The mill can be widely used in metallurgy, chemical rubber, coatings, plastics, pigments, inks, building materials, medicine, food and other processing fields, the grinding effect is remarkable, the choice of Raymond mill and the purchase The technology level is leading the country and is an ideal equipment for non-metallic ore processing.
Compared with the same-power Raymond mill, the production capacity can be increased by more than 40%, the unit power consumption cost of Raymond Mill can be saved by more than 30%, the whole equipment runs smoothly, the performance is reliable, the maintenance cost is low, and the service life is long, energy saving and environmental protection It has a high powder extraction rate and is a grinding equipment for processing 200 mesh limestone.