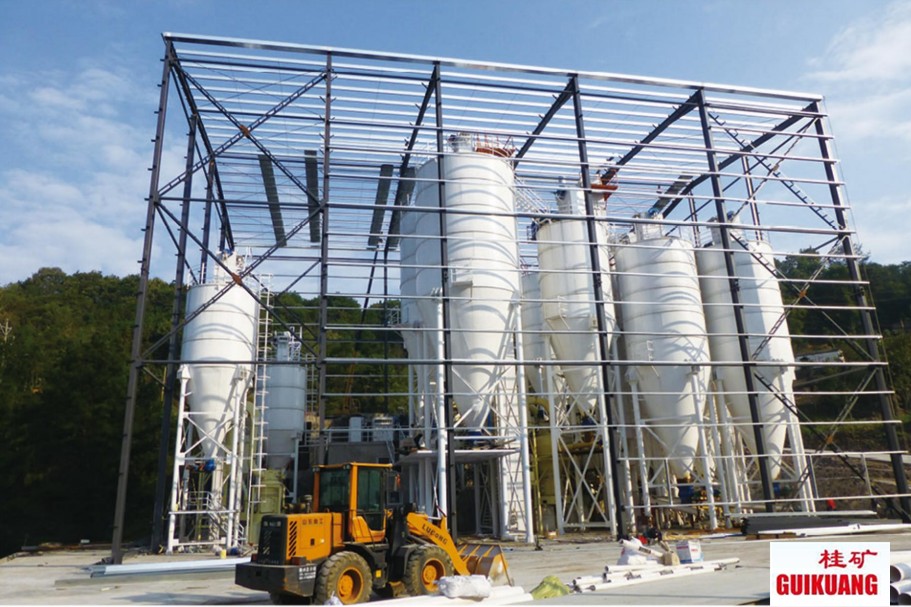 We will create value for our customers with the advantages of more efficient, environmental protection and noise reduction.
For example, the slaking system is an smart water distribution system, which can slake at constant temperature. It covers a small area and can be fully slaked. Moreover, it can quickly heat ash, accelerate digestion speed and pulverizing rate. In addition, the slag grinding mill machine is also a high-quality grinding mill machine developed by GuiLin Mining Machinery Co., Ltd(Guikuang). It has the characteristics of environmental protection and noise reduction, small system vibration and large single machine production capacity. And it uses PLC automatic control system, which can reduce the cost of labor investment and create value.
As an equipment manufacturer of calcium hydroxide production line, GuiLin Mining Machinery Co., Ltd(Guikuang) has accumulated rich experience in equipment manufacturing and scheme design in calcium hydroxide industry. We can provide tailor-made services for the needs of the industry, from design, production, installation and trial production and other aspects, customer-centric, so as to match reasonable solutions for customers. Moreover, we take advantage of high efficiency and high quality to meet the production demands of different customers and bring better economic benefits and market value to customers.
GuiLin Mining Machinery Co., Ltd(Guikuang) is grateful for the favor and support of all new and old customers and friends. Our company mainly produces series of Raymond mill, ultrafine mill, vertical roller mill, calcium hydroxide production line and wear-resistant product equipment. The customers who want to inspect the manufacturing details of the production line are welcome to come to the factory to visit the calcium hydroxide production line at any time.
For more details please contact:
Tel:+86-0773-6812095
E-mail:gkm@guikuang.com