The new generation Raymond mill is a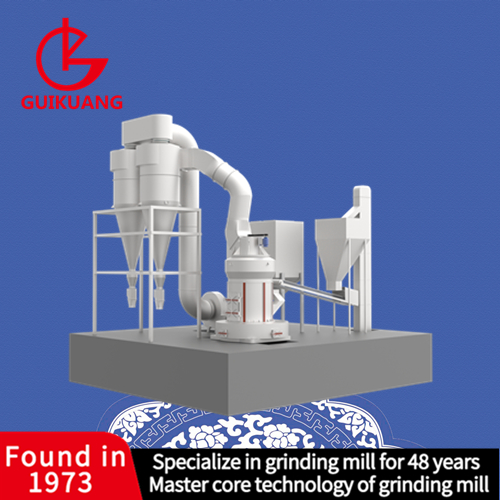 new type of grinding machine which is conducive to the income generation of attapulgite powder project. Compared with the traditional grinding mill, the equipment can increase production, reduce consumption, save energy and reduce noise, which has won the favor and love of customers. The Raymond mill equipment of GK includes GK vertical pendulum grinding mill and GK reinforced grinding mill.
GK vertical pendulum grinding mill is a new type of grinding equipment which is updated from the traditional grinding mill . It has a number of patented technologies, which can ensure the improvement of grinding efficiency, product quality and milling rate. Compared with R-type machine with the same power, it can increase production by more than 40% and reduce unit power consumption cost by 30%. It can grind 80-400 mesh powder, the fineness is controllable and adjustable, and it is uniform and fine with good particle shape, which has won the attention and love of customers.
GK reinforced grinding mill machine is also an upgraded product of traditional Raymond mill. The fineness can be adjusted between 80-400 mesh to meet the grinding and processing of various nonmetallic ores with Mohs hardness below 7 and humidity within 6%. It is suitable for grinding marble, feldspar, barite, gypsum, ilmenite, graphite, clay, kaolin, bentonite, hydrated lime and other non-metallic minerals. The equipment has the advantages of high output, high classification efficiency, more reasonable configuration and large amount of shovel material. It adopts maintenance free grinding roller assembly and new plum blossom frame structure, so the grinding efficiency is more ideal.