Guikuang, after more than 48 years of hard work, is famous for its professional research and development of powder milling equipment. It is determined to make progress in the field of industrial milling, innovative research and development, and continues to supply new Raymond mills, vertical mills, and ultra-fine vertical mills. Vertical mill, calcium hydroxide production line and other equipment, has become a well-known professional manufacturer from customers and the market. This article mainly focuses on the new environmental protection Raymond mill equipment, to make further detailed product descriptions for customers and friends.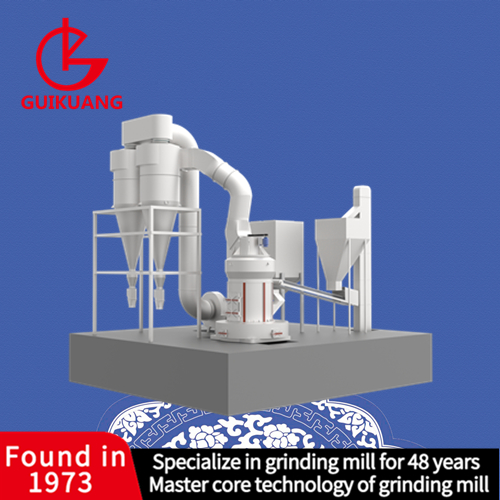 Let's watch the scene of Raymond Mill first
Grinding dolomite, marble, limestone, barite, kaolin, talc and other non-metallic ore powder projects, GK has more experience in case production. The case of mineral powder grinding that Guikuang built for new and old customers and friends has high powder extraction rate, long equipment life, easy maintenance, large capacity, and low energy consumption. It has won praise and support from new and old customers.
Meet GK's new Raymond mill
Grinding ore powder, Raymond mill has a long history of development. After continuous improvement and updating, the new Raymond mill equipment is more in line with the development needs of the contemporary industry, breaking through the bottleneck of low-yield and high-consumption milling. The broad prospects in the mill market have brought tangible high returns to customers.
This is a new type of Raymond mill equipment developed by GK with great concentration. It has a number of patented technologies and greatly improves various performance indicators. It adopts a new plum blossom frame and vertical pendulum grinding roller device, the structure is more advanced and reasonable, and the equipment runs more smoothly. The surplus air outlet of the mill is equipped with a pulse dust collector, which can achieve 99% high-efficiency dust collection. It is an environmentally friendly mill equipment with easy maintenance, high efficiency and energy saving, high productivity and low energy consumption.