Which kind of grinding mill can grind 80-400 mesh powder for dolomite, marble, limestone, barite, kaolin, talc and other non-metallic minerals? The environmental friendly Raymond mill provided byGK is an advanced equipment which covers a number of patented technologies, and its performance indicators have been greatly improved. The particle shape of finished products is uniform and fine, and the classification accuracy is even and fine.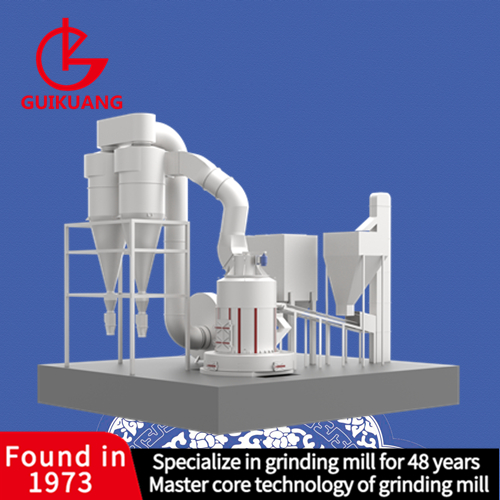 The Raymond mill equipment has a lot of rich customer cases. There are grinding marble, grinding kaolin and so on. No matter the production capacity or fineness, all meet the investment needs of customers. The equipment also saves energy and has a long service life, which has been supported and favored by customers and friends.
GK vertical pendulum grinding mill and GK reinforced grinding mill are both advanced and efficient Raymond mill equipment, which are the renewal of traditional Raymond mill. The materials they can grind are titanium dioxide, marble, feldspar, barite, ilmenite, phosphate rock, clay, kaolin, diabase, wollastonite, hydrated lime, bentonite, manganese ore, etc. The non-metallic ores with Mohs hardness below 7 and humidity less than 6% are grinded with Raymond mill to improve the processing efficiency, high powder yield, good particle shape, uniform and full.
Raymond mill equipment needs to be customized according to the grinding requirements provided by customers. The grinding fineness, production capacity and installation environment of each project are different.GK will stand in the customer's point of view, and will also create greater value for customers as the core system, tailor-made matching scientific grinding mill equipment and complete grinding mill production line solutions.