The manufacturer provides exclusive vertical roller mill equipment to meet the production demand of titanium gypsum, steel slag, water slag, slag and other solid wastes into treasure, and provides strong equipment support and technical support for actively exploring the recycling road of titanium gypsum grinding and other solid wastes.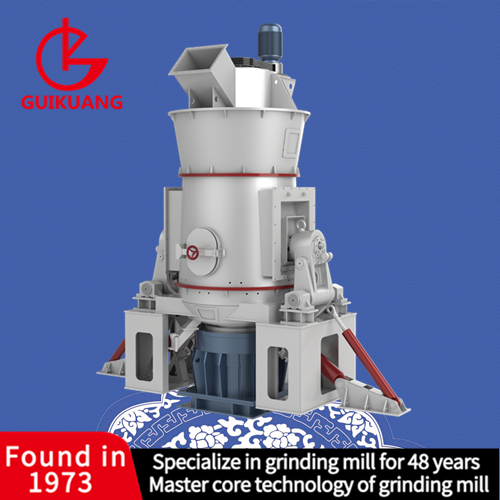 Solid waste residue is the waste produced in the process of industrial construction, and its recycling value is high. In view of the development demand of solid waste recycling, continues to provide advanced environmental protection grinding mill equipment, and create value for solid waste residue. Vertical roller mill is a special equipment to meet the needs of solid waste slag milling, and also has a wealth of customer cases. According to different requirements, can provide special vertical mill model and grinding production line scheme.
【THE VERTICAL ROLLER MILL EQUIPMENT】
Vertical roller mill is a large-scale production increasing equipment integrating crushing, grinding, grading, drying and powder collection. It can be used in many grinding fields such as coal mine, non-metallic ore, slag, cement industry, thermal power plant and so on. It is an advanced equipment to solve the problems of low productivity and high energy consumption of industrial mill.
Advantage 1: low investmentThe process flow is simple, the system equipment is few, the structure layout is compact, the floor area is small, which is 50% of the ball mill. It can be arranged in the open air with low construction cost and directly reduces the investment cost of enterprises.
Advantage 2: easy maintenance
There is a large space for replacing the liner of the roller sleeve and the maintenance of the mill, so the maintenance work is very convenient;
Advantage 3: reliable performanceThe new roller sealing device has more reliable sealing and no need of sealing fan. It can reduce the oxygen content in the mill and has excellent explosion suppression performance.
Advantage 4: intelligent control
It uses PLC automatic control system, can realize remote control, intelligent operation is more simple.
Advantage 5: high grinding efficiency
The production capacity of single machine is large and the powder yield is higher.
Advantage 6: good quality of finished productsThe product has uniform particle shape, narrow particle size distribution, good fluidity and better adaptability.