The full set of ultra-fine calcium carbonate powder production project was officially launched. Guikuang dispatched a professional construction team to the customer site to ensure safe, efficient and high-quality construction.
This calcium carbonate grinding project is expected to produce 200,000 tons per year, and the main products of calcium carbonate powder are: 800 mesh, 1250 mesh, 2500 mesh. This fineness of calcium carbonate powder can be widely used in coatings, rubber, paper, plastics, paints and other fields.
Guikuang offers a full range of ultrafine calcium carbonate production line technologies. We are committed to providing you with safe, intelligent, industrialized, high-quality, green and environmentally friendly calcium carbonate production lines.
We provide a full-process service from the initial product drawing plant design to the final after-sales installation. Escort your project with high-quality products, professional service and responsible attitude.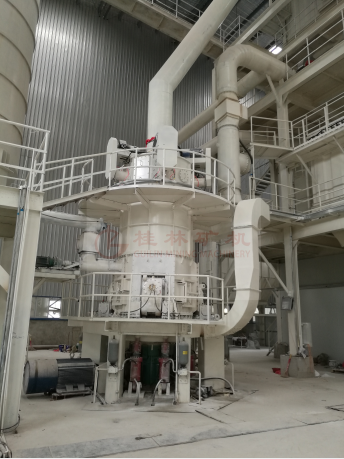 GKLMX Ultrafine Vertical Mill is the abbreviation of GKLM series ultra-fine powder vertical roller mill. It can be widely used in chemical, metallurgical, non-metallic ores and other industries, especially in the field of ultra-fine grinding of white non-metallic ores. Rubber, PVC, ink and other industries provide high-quality fillers and additives. It can be widely used in large-scale ultra-fine dry powder processing of non-metallic minerals such as calcite, marble, limestone, dolomite, barite, talc, kaolin, dolomite, wollastonite, gypsum, feldspar, and pyrophyllite.
It can process 400-3000 mesh high quality fine powder. Compared with the GK grinding mill, the GKLMX vertical mill has a higher subdivision content, D97 can reach 2 microns, and D50 can reach 4 microns.