GKH Ring Roller Mill is a new type of superfine grinding equipment developed by our company with years of research and development and combining the advantages of Ring Roller Mill on the market. GKH ring roller mill has the characteristics of high output, low energy consumption, reduced production cost, easy maintenance, etc. It is a ideal model of domestic dry superfine grinding equipment.
Production Line Features: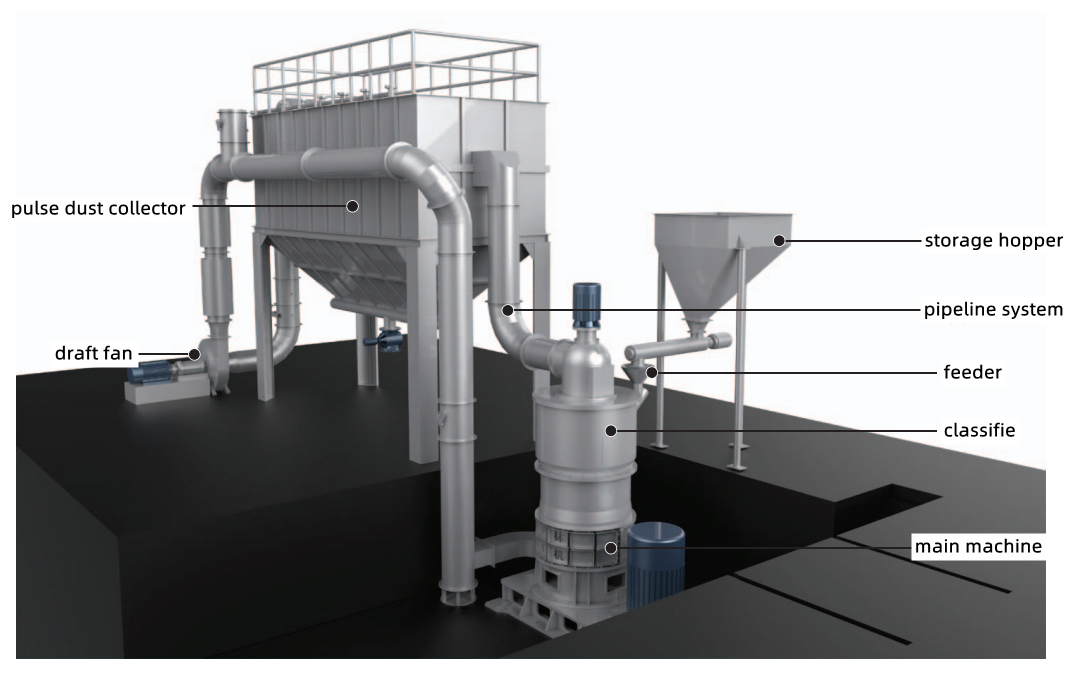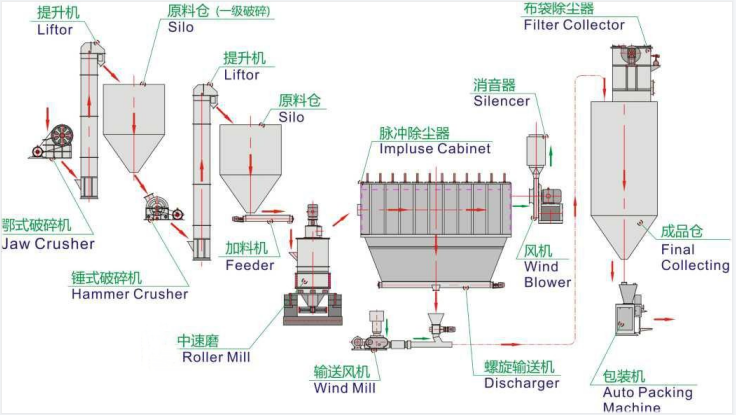 Technical Data
1.Structural Innovation
Compared with domestic similar ring-roll mill products, the crushing pair adopts a combined structure, and the transmission main shaft adopts a polygonal rhombus structure.
2.Large Crushing Ratio and High Energy Utilization Rate
Calcium carbonate particles with feed particle size < 10mm can be processed into micro powder less than 10um at one time (the standard of passing rate is 97%), with high content of fine powder and large specific surface area of the product.
3.The product has good granularity and stable performance
The GKH ring roller mill is currently the ideal equipment for the dry production of non-metallic mineral fines. The main engine is equipped with a built-in grading mechanism, the grading wheel structure is unique, the grading effect is good, the powder particles are concentrated, and there is no large particle pollution.
4.Small Wear and Good Shock Absorption
The grinding ring is made of special wear-resistant alloy steel. The service life is increased by 2 to 3 times. The base of the main engine adopts an integral cast steel structure with high structural strength and good shock absorption performance.
5.Low Noise and Dust-Free
The equipment runs smoothly and vibrates slightly.
Technical Parameters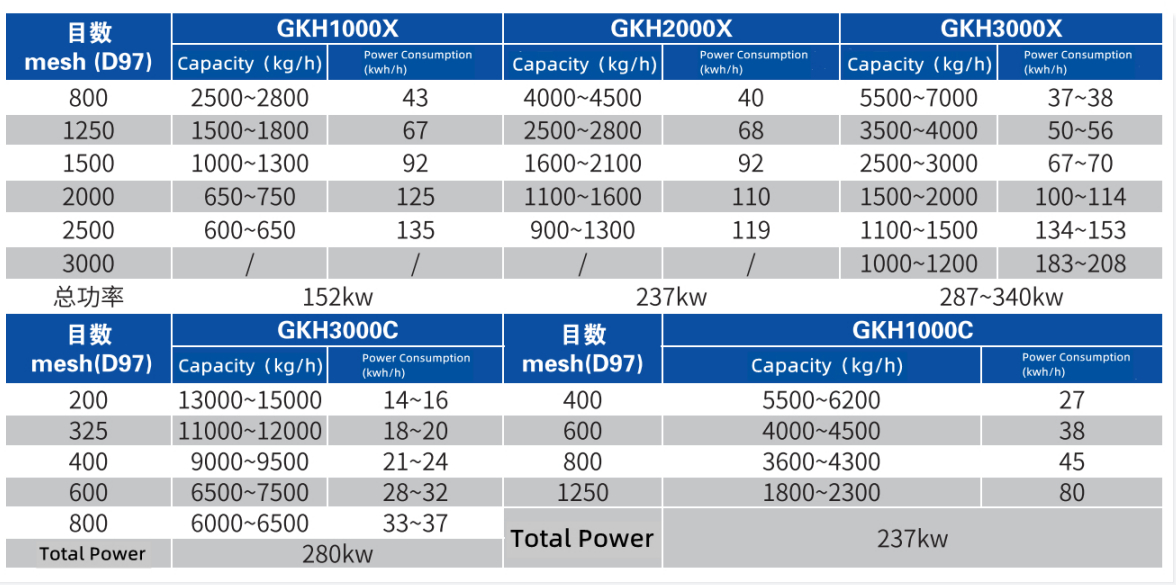 Case Pictures