Shale ultra-fine grinding mill can produce 325-3000 mesh stone powder with GKLMX shale super-fine vertical roller mill. To produce stone powder from 325 mesh to 2500 mesh and above to 2 microns, choosing GKLMX ultra-fine vertical grinding mill has low comprehensive investment cost, and one mill produces a large number of powder meshes and high profits.
GKLMX superfine vertical roller mill for shale ultrafine powder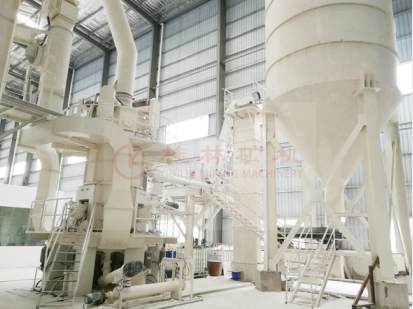 The fineness of the stone powder produced by the GKLMX super-fine vertical roller mill of Guikuang Factory can be adjusted between 45um-7um. It adopts a secondary classification system, and the highest fineness can reach 3um, which fully meets the production needs of producing 3000-mesh stone powder. It can be widely used in ultra-fine grinding mill of fluorite, limestone, calcite, marble, heavy calcium, kaolin, barite, bentonite, pyrophyllite and other non-metallic mineral products. Processing Equipment.